Makijaż wykonany samymi kredkami? To naprawdę możliwe! Kredki zaskakują miękkością i dobrym niepigmentowaniem, dzięki czemu makijaż jest trwały, efektowny i prosty do wykonania.
Kremowe kredki do ust i oczu Annabelle Minerals to kolor i komfort noszenia o naturalnym, wegańskim składzie, podane w ekologicznym, drewnianym etui. Przyjemnie się aplikują, są dobrze napigmentowane, a kolorystyka pozwala kreować rozmaite wersje makijażowe: od stonowanych po najbardziej fantazyjne.
Odżywcza formuła kredek do ust na bazie naturalnych olejów z łatwością się nakłada i przyjemnie nosi. Jednocześnie pielęgnuje i zmiękcza usta oraz nadaje im kolor i blask. Połączenie olejów roślinnych, witaminy E i składników mineralny pozwala osiągnąć efekt miękkich, wygładzonych ust z nutą naturalnych barw. Kredki do oczu o wielu zastosowaniach – łączą w sobie zalety cienia do powiek, eyelinera oraz bazy pod cienie. Mają niesamowicie kremową, plastyczną formułę, dzięki czemu szybko i prosto się aplikują, łatwo rozcierają i pięknie blendują z innymi kosmetykami, tworząc naturalnie wyglądający, satynowy makijaż.
Kredka do oczu trzyma się na powiekach naprawdę przez cały dzień, usta warto w ciągu dnia domalować – wiadomo jedzenie i picie "ściera" produkt z ust. Podoba nam się również konto socialowe Annabelle Minerals, na którym nie brak filmów pokazujących wykonanie określonego makijażu krok po kroku. Bardzo udana kolorystyka i wiemy, że nie jest to ostatnie słowo marki!
Nagroda trafiła w ręce Magdaleny Zawady, właścicielki agencji 100% PR, która reprezentowała na gali markę Annabelle Minerals.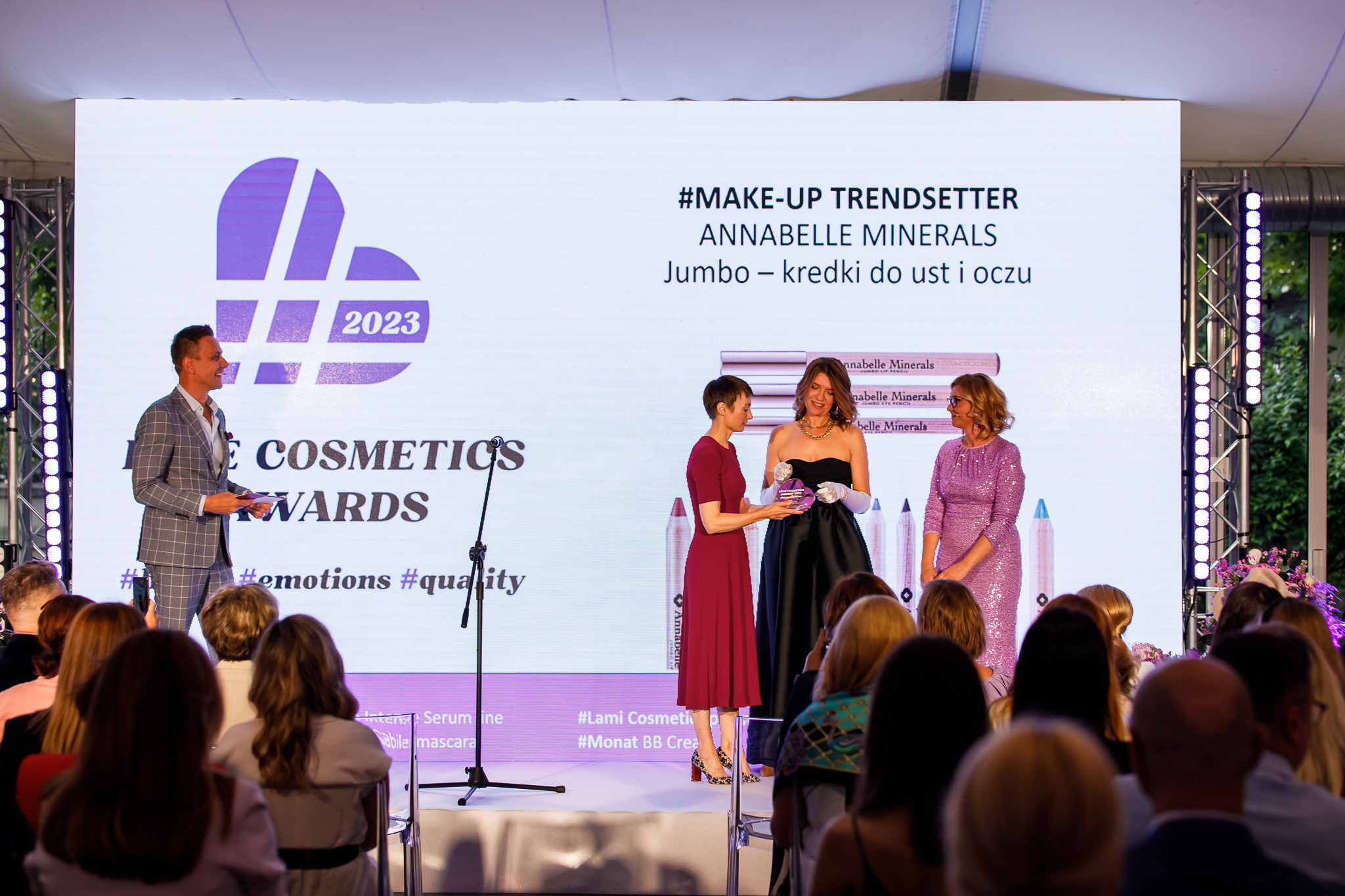 # KONKURS