A konkretnie Super Serum [10]. Kosmetyk, ktory zachwyca. Przepiękne opakowanie, naturalny skład, skuteczna formuła, przyjemność użytkowania.
Super Serum [10] to produkt stworzony w wyniku połączenia ekspertyzy marki NUXE w dziedzinie pielęgnacji przeciwstarzeniowej oraz olejków. To właśnie olejki i pielęgnacja przeciwstarzeniowa wyniosły Nuxe na pozycję lidera we Francji i na świecie.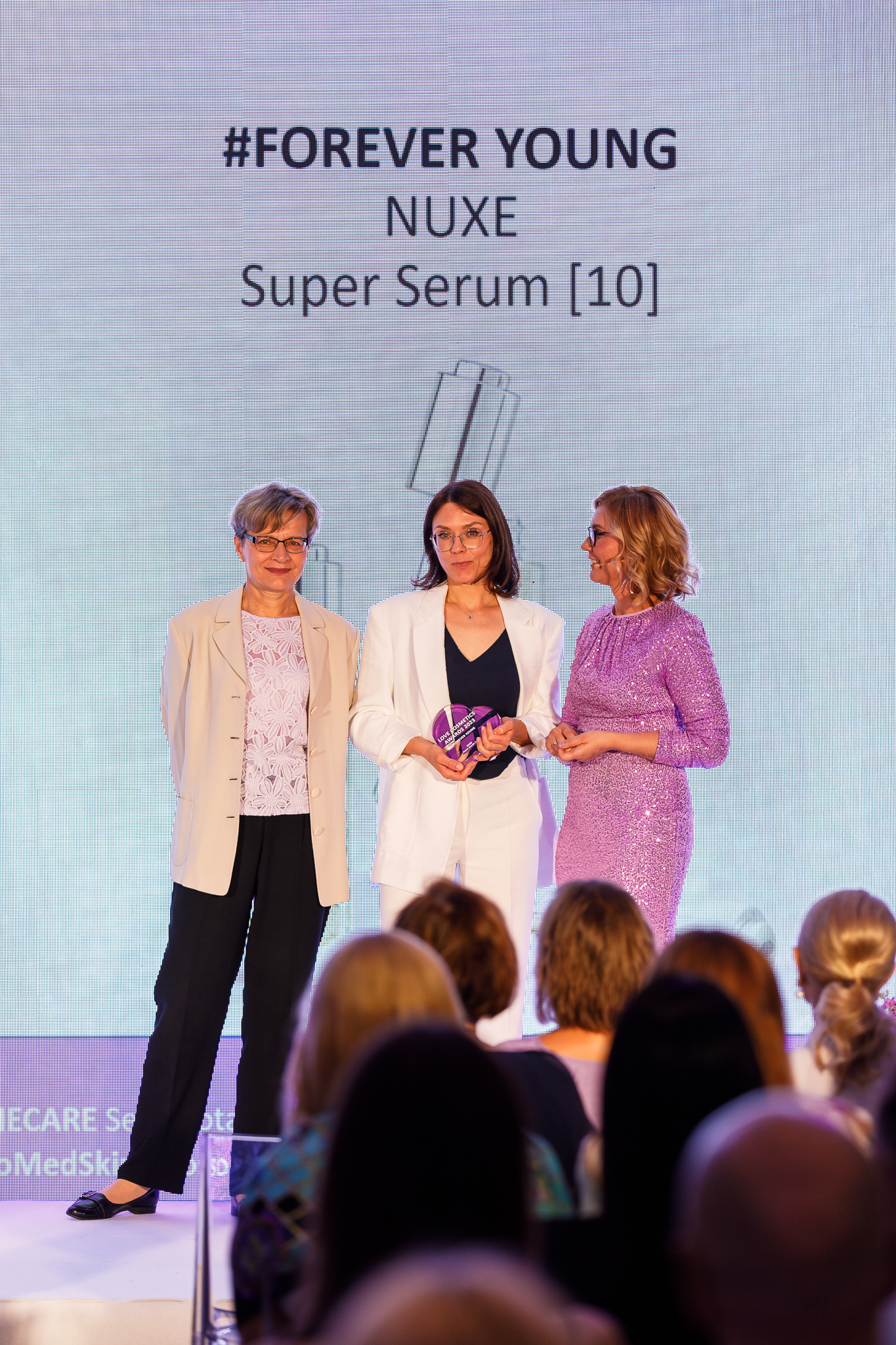 Do stworzenia nowości od Nuxe wykorzystano najnowocześniejszą zieloną technologię: tysiące mikrokapsułek z olejami roślinnymi zawieszonych zostało w serum na bazie naturalnego kwasu hialuronowego. Super Serum [10] to niezwykły i uniwersalny koncentrat przeciwstarzeniowy, który oferuje najwyższą jakość, wydajność oraz przyjemność aplikacji dla każdego typu skóry w każdym wieku: Skóra funkcjonuje jak o 10 lat młodsza. Do produkcji Super Serum nie użyto kapsułek z silikonu, co sprawia, że formuła jest jeszcze czystsza.
Super Serum [10] stymuluje skórę w taki sposób, by pobudzić jej naturalne mechanizmy odnowy komórkowej i regeneracji. Efektywność kuracji z zastosowaniem produktu została zbadana przy wykorzystaniu nowoczesnej technologii 3D. Dzięki badaniom przeprowadzonym na trójwymiarowych modelach mikroskóry, możliwe było dokładne odwzorowanie sposobu, w jaki zachowuje się skóra. Porównane zostały komórki niepoddane kuracji, z komórkami o 10 lat starszymi (poddanymi kuracji w późniejszej fazie badań). Okazało się, że starsze komórki pod wpływem działania Super Serum [10] funkcjonują jak te 10 lat młodsze.
Nagrodę w imieniu marki odebrała Natalia Klaro z agencji Platinium Cast.
# KONKURS