Mascara AA Wings of Color Star Secrets The Precision to kosmetyk zdecydowanie EYEconic.
Zapewnia fantastyczne wydłużenie i pogrubienie rzęs, długotrwały efekt bez rozmazywania, wygodnie się aplikuje. Można ją porównywać z najlepszymi mascarami klasy premium.
Polka najchętniej sięga po mascarę!
Dla Polek tusz i podkład to dwa podstawowe kosmetyki do makijażu. Potwierdzają to także dane z badań europejskich: 90% ankietowanych Polek ma w swojej kosmetyczce mascarę, a 74% - podkład (badanie serwisu Picodi). Podobnie wynika też choćby z raportu BioStat: 83,4% kobiet za najważniejszy kosmetyk w swoim codziennym makijażu uważa tusz do rzęs. Badanie GfK (2016) wskazywało też jasno, że mascara jest najważniejszym kosmetykiem makijażowym Polek – bez względu na ich wiek i motywację do makeupu – tu aż 98% ankietowanych wskazywało, że używa jej regularnie. Polki chętnie o tuszach rozmawiają, wymieniając opinie w social mediach i na popularnych serwisach urodowych. Poszukiwania ideału trwają, my w tegorocznej edycji LCA znaleźliśmy nasz – i naprawdę szczerze go rekomendujemy!
Ten tusz pokochały jurorki i testerki – zarówno te z krótkimi i cienkimi rzęsami, jak też posiadaczki naturalnie długich i mocnych "firanek". Kosmetyk otrzymywał plusy na każdym etapie. Aplikacja jest wygodna – w czym na pewno pomaga dobrze zbalansowana konsystencja produktu i dość gibka szczoteczka. Efekt pięknie podkreślonych rzęs jest bardziej niż satysfakcjonujący. Makijaż trzyma się dobrze przez cały dzień – nie kruszy się, nie odbija na powiece. Relacja ceny do jakości jest zdecydowanie korzystna. Świetny kosmetyk zarówno do makijaży dziennych jak też wieczorowych. Produkt gwiazda - i to nie jest żaden sekret;-) To oficjalne!
Nagrodę odebrała Dorota Soszyńska, charyzmatyczna współwłaścicielka firmy Oceanic.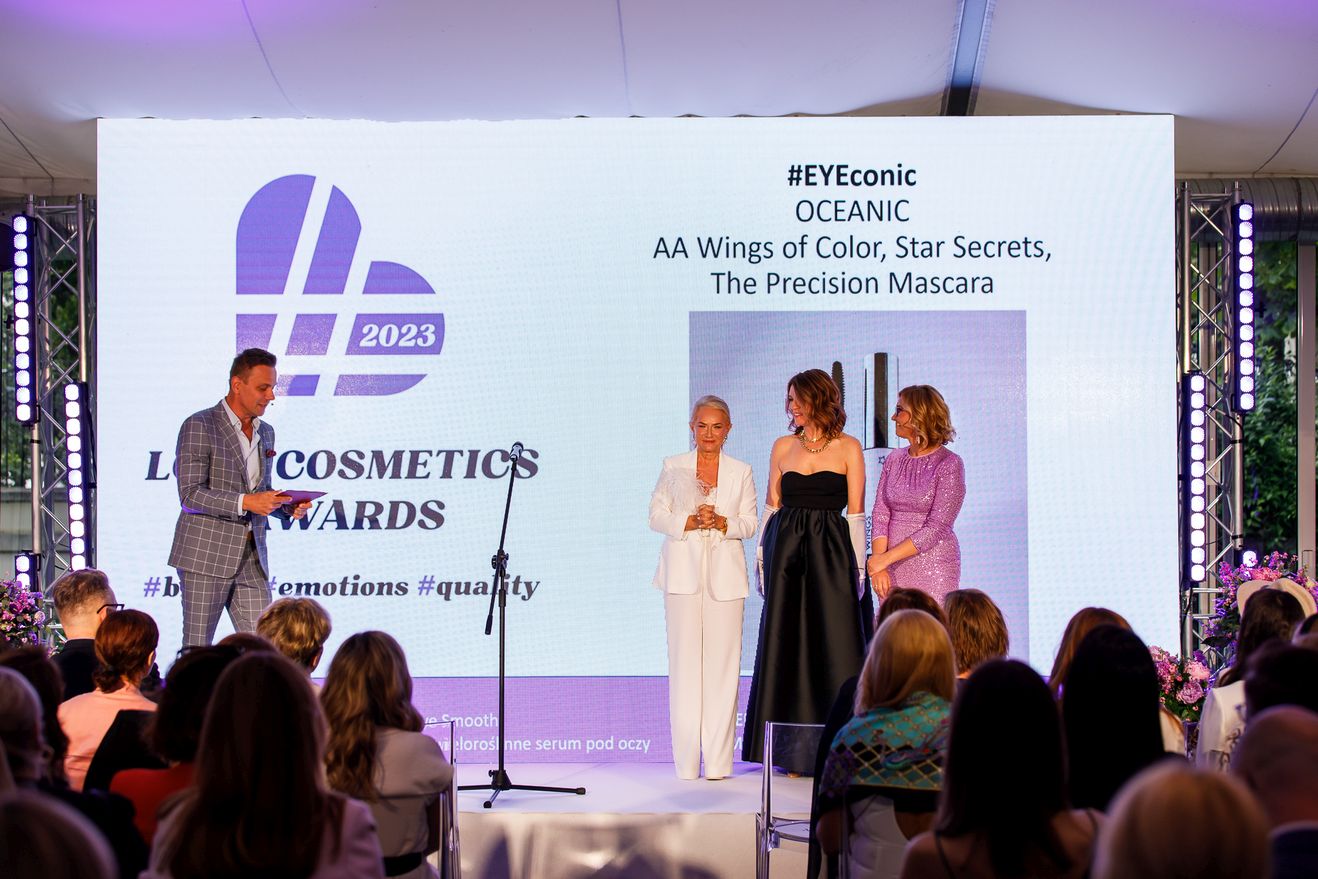 # KONKURS