Dotyk luksusu. Każda kobieta zasługuje na to, co najlepsze. Z tego założenia od początku wychodzi marka Yonelle, założona przez dwie doświadczone w branży kosmetycznej kobiety: Jolantę Zwolińską i Małgorzatę Chełkowską.
Produkty, które tworzą są absolotnie dopracowane. Od formuł po piękno opakowań. Marka koncentruje się na kobietach od czterdziestki w górę. Dlaczego? Jak tłumaczą założycielki: stworzenie skutecznych kosmetyków dla kobiet dojrzałych to wyzwanie i trzeba wiedzieć, jak temu sprostać. One to wiedzą! #SiłaKompetencji i #LataDoświadczenia.Tworzą więc kosmetyki dla grupy konsumentek bardziej wymagających, ale jednocześnie doceniających prawdziwą jakość.
W pierwszej edycji LCA w kategorii #Luxury Touch jury pierwszą nagrodę przyznało właśnie Yonelle za Metamorphosis - rozświetlający nawilżacz ze złotymi drobinkami. Produkt podczas obrad zebrał mnóstwo pozytywnych rekomendacji. Daje to, co obiecuje i wpisuje się idealnie w rynkowe trendy.
Czego oczekują od kosmetyków konsumentki? Zauważalnych efektów. Natychmiastowo. W tym przypadku marzenie o skórze bardziej "glow" spełnia się błyskawicznie. Nowoczesny kosmetyk w postaci bogatego hydrożelu zaaplikowany na krem lub podkład w jedną sekundę zapewni dodatkowe nawilżenie, kuszące rozświetlenie, efekt szklanej tafli ("glass skin" to kolejny hit K-Beauty).
Kompleks AHT w skład, którego wchodzą aminokwasy, kwas hialuronowy i trehaloza dba o elastyczność i gładkość cery. Drobinki rozświetlające o złotym odcieniu w jednej chwili sprawiają, że skóra jest rozświetlona i wygląda młodziej. Nanodyski z escyną ekspresowo rozjaśniają skórę.
Pielęgnacja i metamorfoza skóry, czyli nasze cudowne 2w1!
Nagrodę odebrała Katarzyna Tekień, dyrektor marketingu Yonelle.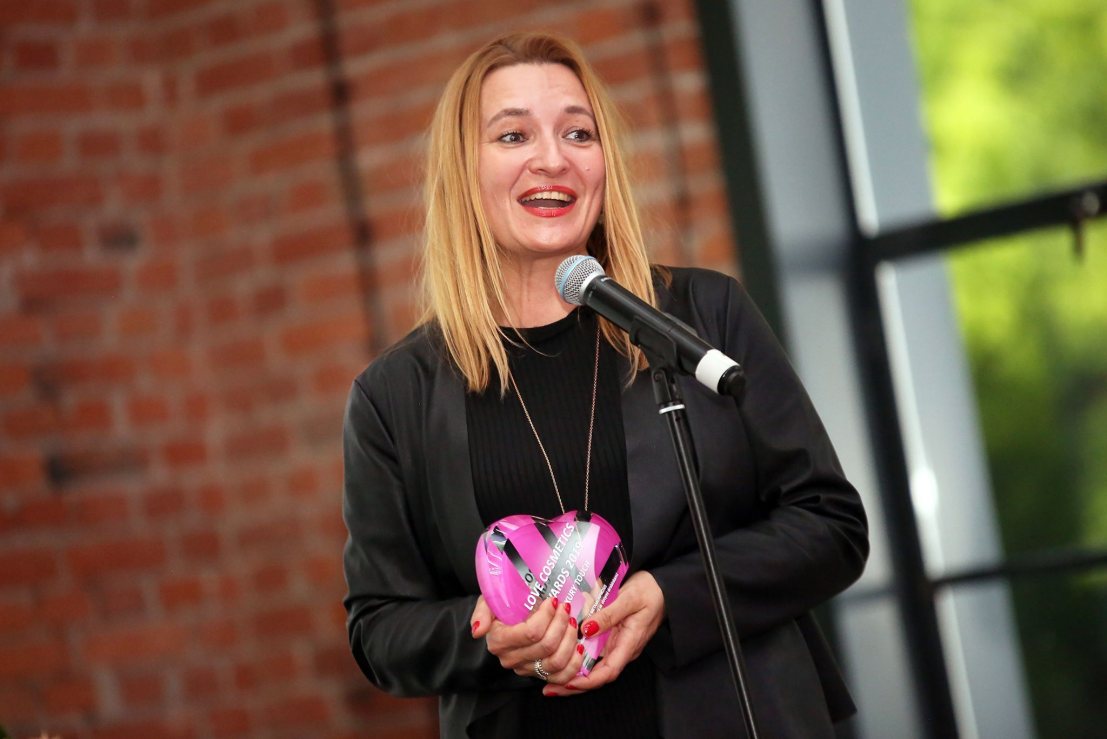 # KONKURS