Wegańskość to dziś bardzo mocny trend. Kosmetyki wegańskie cieszą się dużym zainteresowaniem ze strony konsumentów i raczej nie zapowiada się tu na szybką zmianę. Świat dąży dziś do przywrócenia pożądanej równowagi, świadomość ekologiczna rośnie, podobnie jak sympatia do wszystkich naszych braci mniejszych.
W tym roku w kategorii #Vegan Friendly łatwo nie było. Konkurencja o tytuł olbrzymia: zarówno ze strony marek koncernowych, dużych rodzimych firm jak też mniejszych eko-marek. Jak widać idea tego, by produkt nie zawierał żadnych składników odzwierzęcych (bo pamiętajmy, że testować kosmetyków w Unii Europejskiej nie może żadna firma kosmetyczna!), jest ważna dla coraz większej grupy firm. Czy wynika to z oczekiwań konsumentów czy też tak częste oznaczanie kosmetyków hasłem "wegańskości" propaguje ten trend? Pewnie i jedno, i drugie. Przypomina to efekt kuli śnieżnej:-)
Łatwo zatem o decyzję nie było, głosy rozkładały się pomiędzy różne produkty, ale ostatecznie w starciu tym najwięcej głosów zebrała pasta do mycia twarzy Kokos i Ryż marki Iossi.
Zaintrygowała nas już sama formuła kosmetyku do mycia twarzy – pasta w słoiczku. Apetycznie pachnie trawką cytrynową, jeszcze lepiej działa.
Pasta ma działanie oczyszczające i lekko złuszczające, ale jest bardzo delikatna. Stosując ją zapominamy o uczuciu suchej i ściągniętej skóry.
Kosmetyk składa się w 100% z naturalnych składników, takich jak nawilżające fermenty z kokosa i rzodkiewki, delikatnie złuszczający puder z ryżu i kokosa, oczyszczające proteiny z ryżu oraz zmiękczający skórę skwalan z trzciny cukrowej i olej babassu. Składnikiem pasty wspomagającym regenerację naskórka i łagodzącym podrażnienia jest Bisabolol - nie wywołujący alergii ekstrakt z rumianku rzymskiego.
Pasta głęboko oczyszcza, nawilża, pobudza mikrokrążenie. Po jej użyciu skóra jest czysta i aksamitnie gładka.
Świeży i przyjemny powiew egzotyki!
Nagrodę odebrała właścicielka firmy Iossi - Joanna Hołuj.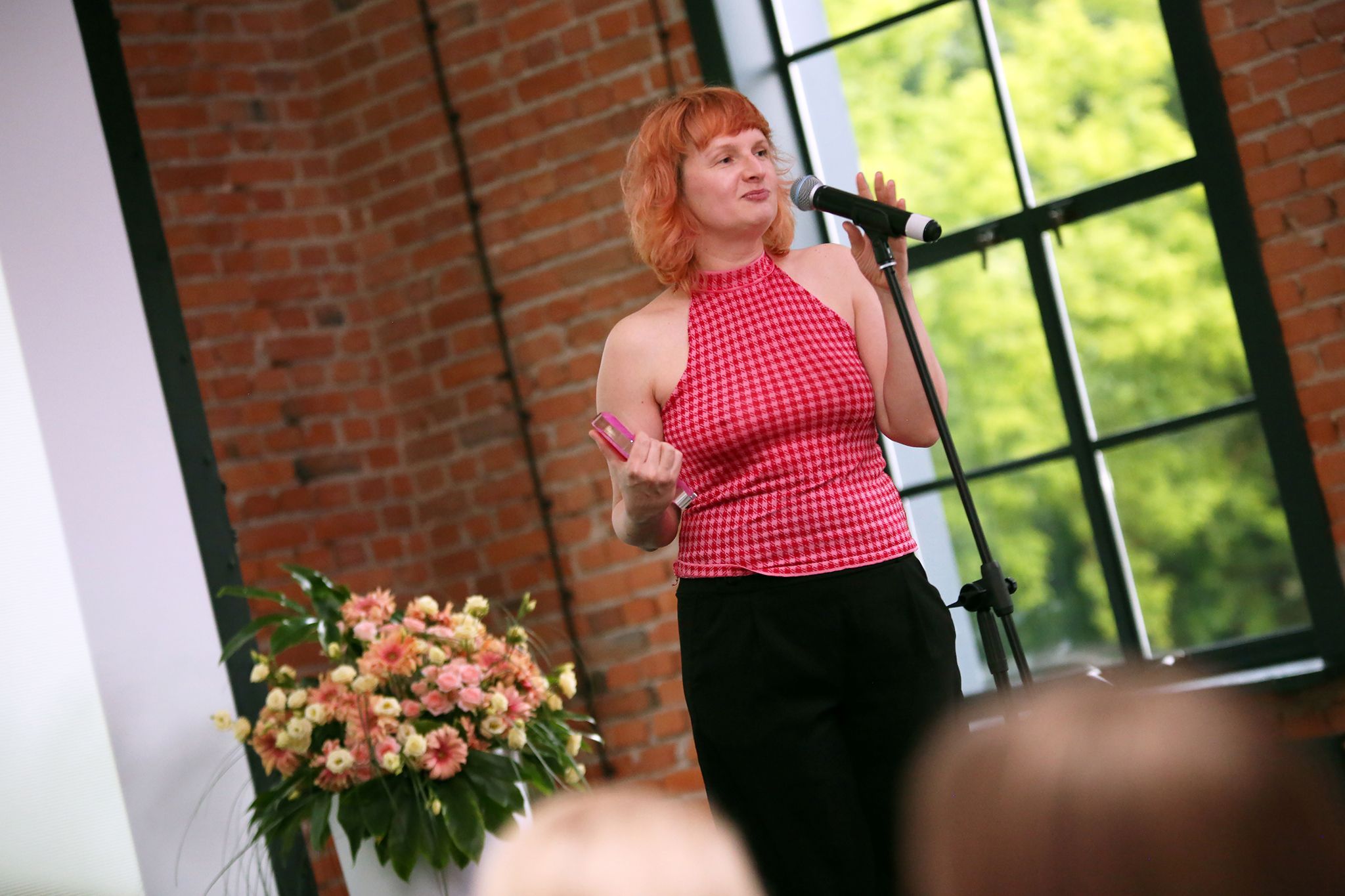 # KONKURS