Is sky the limit for Aleksandra Lemmle and Elżbieta Karwik? Read our interview by Lidia Lewandowska and enjoy the inspiring story of Be The Sky Girl brand!
Who is the Sky Girl?
SKY GIRL can be any of us… She's a girl who knows what she wants and has the courage to reach for it. She has dreams and a plan to make them come true. She is independent and makes her own decisions, and at the same time she has a mind and a heart open to others. She emanates energy, passion and power, which makes her beautiful and sexy – just like that. SKY GIRL is feminine, delicate and sensitive, and at the same time strong and decisive. We can meet such a SKY GIRL very often, because there are a lot of them, but they don't know that they can be an inspiration for others. They provide energy through their attitude and action, they show that it can be done – they are ordinary and unusual at the same time! They combine different roles in their lives, but they never forget that they are first and foremost women! SKY GIRL is not perfect, but …she does it perfectly well.
What do the consumers like and appreciate in your brand?
You would probably need to ask the consumers about this … but often half-jokingly we say that one either loves us or does not know us … The same is true of the brand we create. Once you try Be The Sky Girl cosmetics, you will love them for their quality, for the effect, for interesting solutions, for a lot of active ingredients, for the crazy product names, for design, simply for all of it. Besides, and maybe foremost, we believe that our Sky Girls who use our cosmetics every day after waking up and before going to bed, love our products for the message that we want to communicate to women: don't be afraid of flying high. We are also consumers ourselves, who, when making purchasing decisions, focus on the high quality and efficiency. We wanted to create cosmetics that we ourselves would be happy to use and we will be able to recommend them to a friend without hesitation. And we did it!
Recently, the market has been more and more open to original, young brands. What do you think is the reason?
First of all, this is due to the need for changes that are constantly happening in the cosmetic world. Young, original brands that appear on the market are largely ecological or natural. It is enough to look at what is happening with large cosmetics brands. They introduce a series of cosmetics with a good natural composition into their range of products to keep up with the trends. The openness of the market to novelties results from the preferences and everyday choices made by consumers. In the era of easy access to the Internet and social media, which have become an essential element of our lives, it is much easier to reach what is new. In addition, consumers no longer want to use what everyone else uses, they want originality. They prefer to buy a dress from a young designer than in the chain store. The same goes for cosmetic products.
What is important to you in creating cosmetics?
Quality is always the priority for us. All our formulas are well developed and researched, but also thoroughly tested – on ourselves, our friends and relatives. We must be 100% sure that they work! In addition, when creating Be The Sky Girl cosmetics, we made sure that they were effective, and at the same time very multipurpose. We did not care to produce a dozen lines of beauty products varied in terms of skin type they were designed for. More important was to make our formulas multifunctional, but not only because we call them that way … they must actually contain active ingredients that will properly care for all skin types. The best example of such a product is our Lifting and Brightening Cream Agent White, James White, which is a bomb of antioxidants and ingredients necessary for both dry, mixed and even oily skin care. We have also tried to refute one of our favorite skin care myths: 30+, 40+, 50 + … Our cosmetics do not "pay attention" to age, a daughter can "steal" her mother's cosmetics and vice versa.
Have you got your favorite in the BTSG portfolio?
Asking which product is our favorite is similar to asking a mother which child she loves more … Each of our cosmetics is unique in its own way, and besides, they are so different that it would be difficult for us to choose just one. We love Agent James White because he is irresistible… anyone who used the product will understand, but besides, each of us has their favorite among our products, the one that perfectly meets the needs of our very different skin types.
(Ela) I love Easy Going – a makeup removing emulsion – because it is effective and gentle at the same time. I always tell our Sky Girls that it is the basis of a beautiful and healthy skin. Without a good make-up remover, even the best cream will not work.
(Ola) My favorites are the KEEP serums. I have a sensitive and sometimes problematic complexion and depending on the need I use them interchangeably. Night KEEP CALM soothes irritations, KEEP PURE is for the time when skin imperfections appear, and every day under makeup I use KEEP LIFT – after 40 it is a must have!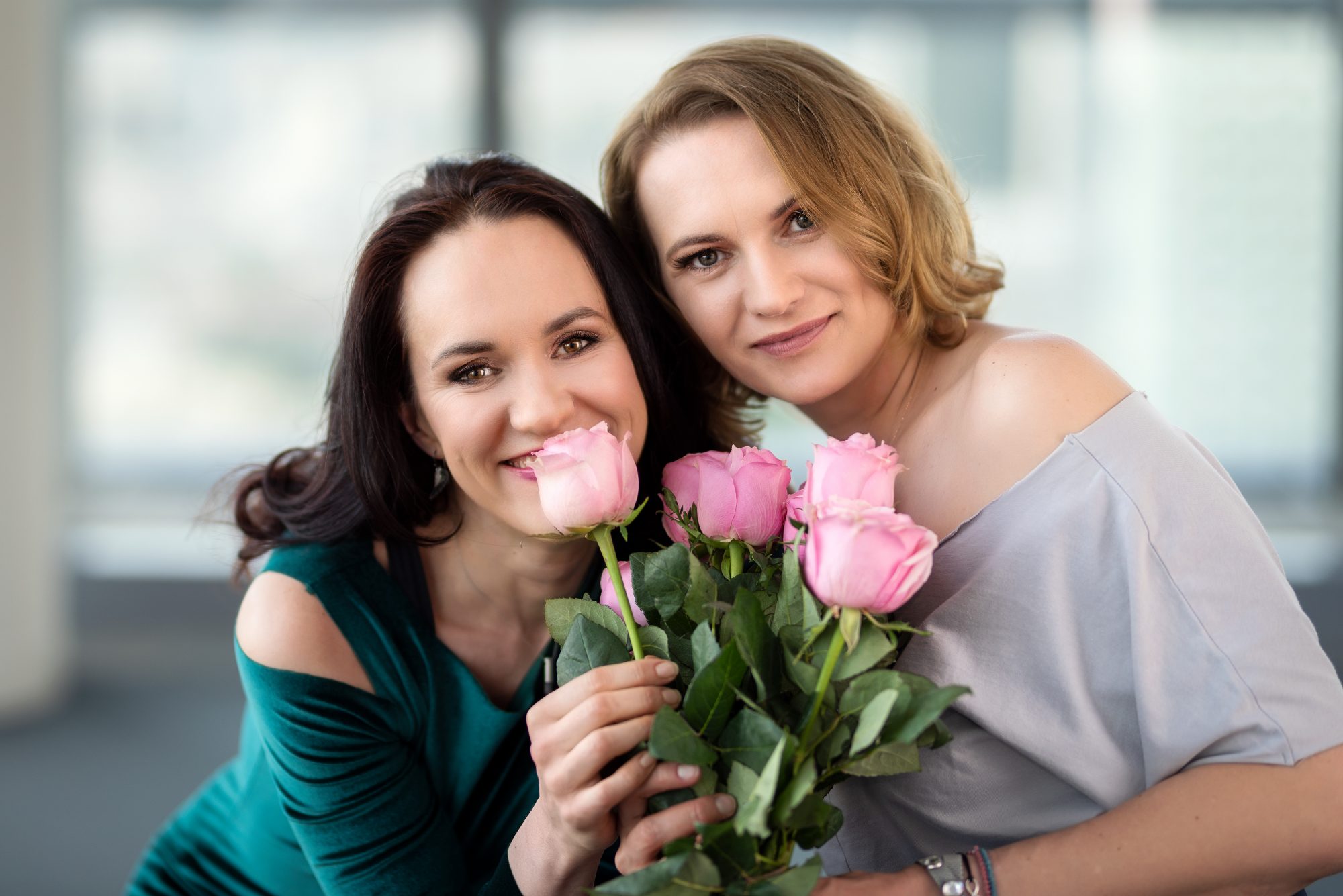 Do you feel like a born-global company?
Our dream and the idea that inspired us when we created Be The Sky Girl was "born in Poland, flying worldwide". For now, we are developing sales in Poland, but who knows what else this year will bring…? During the Cosmoprof fair in Bologna, we had a lot of inspiring and promising talks. In addition, the availability of our products at airports in the Aelia Duty Free drugstores makes our cosmetics now used by Sky Girls in various time zones …
Thank you & good luck, girls!
# GLOBAL