The Internet has been a part of our life and communication for many years. It facilitates searching information, establishing connection, dialogue. Young people spend most of the time in this digital world.
However, it is worth remembering that, fortunately, the generation gap decreases and older people become more and more #online. There was a kind of smartphone revelation. Thanks to the smartphones we have access to the Internet whenever we want and need it.
Consumers spend a lot of time on social media. They are in contact with their friends, but also with their favorite brands.
To meet the requirements of manufacturers, optimally respond to the needs of users. Provide them with the desired content, do not bore, encourage discovering new products, but without intrusive sales suggestions. Only then will the brand profile be a friendly, liked, and willingly visited place.
Social media are a great tool from producer perspective. They provide a lot of business desired feedback. They are great for real-time marketing applications. They enable joint operation with influencers, which makes it possible to use related services and reach potentially new customers.
The strength and uniqueness of social media are accurately scored by experienced American marketing expert Doug Kessler: "Traditional marketing speaks to people. Content marketing talks to them." That's the tip. Dialogue. Brands that can speak but also play and present themselves. Eveline Cosmetics has benefited from an increased interest and trust in the brand and because of this has been awarded as our #Social Media Star in Love Cosmetics Awards 2020.
Jolanta Górska, Communications Manager, Eveline Cosmetics: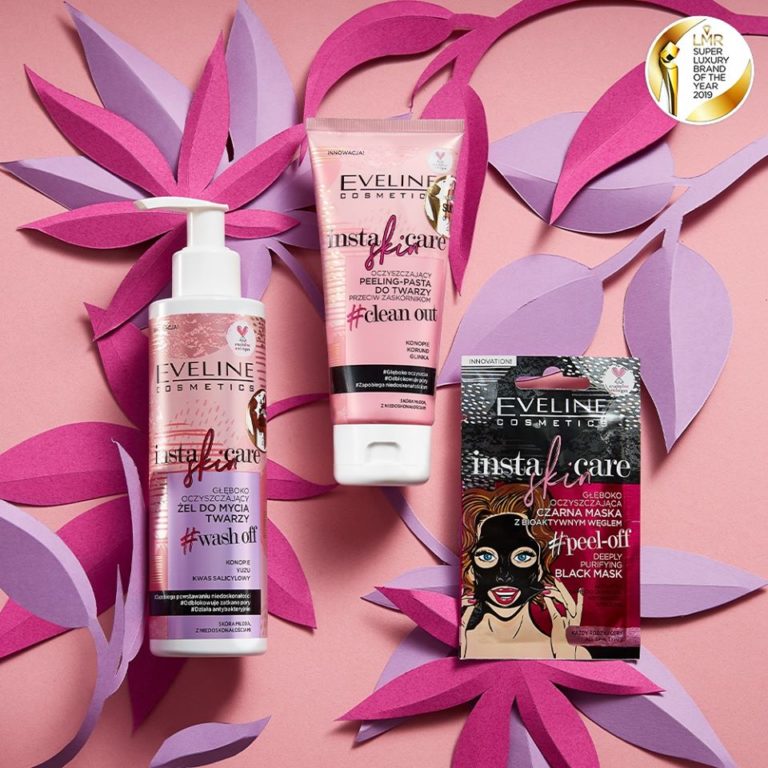 Social media for the beauty industry is the basis of communication with the consumer. Beautiful pictures, arrangements and thoughtful copywriting are designed not only to provide our customers with product information, but also get feedback from them.
Nowadays, it's extremely important to listen to the consumer and implement what they need at the moment. Since the direct contact with the brand is today much more difficult, social media provide a way for the customer to get help or advice in choosing the right products for her at any time – without leaving home and going to a drugstore.
For 3 years Eveline Cosmetics has been systematically organizing engaging competitions with big prizes to win, such as a voucher for a trip to exotic countries, a fashionable bicycle or a walk with Agnieszka Grzelak (a famous YouTuber). In November 2019, we took part in the Internet Women's Festival, during which we selected three ambassadors – various Instagram users who test and comment on new products in a natural way. They are a mother, a coach and a beginner beauty creator – the variety of their channels and the way they present their opinions widens the audience of potential users of our cosmetics. It also shows that everyone can find something for themselves in Eveline Cosmetics.
The activity of the users is stimulated by social media activity of influencers, who are carefully selected for our channel. We cooperate with the most popular ones, but not only with them. We are happy to promote and support aspiring beauty artists who create nice content.
Our main priority is the quality of the content posted on our channels. Product photos, those from photo sessions and videos-spots for most new implementations, are certainly a great success of Eveline Cosmetics social media. There is something for everyone in our channel, that is the opinion frequently expressed in the huge amount of comments posted by our fans.
# GLOBAL