Be The Sky Girl is a company founded by two exceptional women: Aleksanda Lemmle and Elizabeth Karwik.
At a certain stage of their lives they felt that they would like to start fulfilling their own dreams, not somebody else's. To work according to principles close to their hearts. To create cosmetics, which will be of excellent quality, and their brand will be something more than a collection of products.
And so it happened. Be The Sky Girl is a cosmetics brand, but also some very pro-woman storytelling. Authentic, because it identifies with the values of its founders.
The girls (we can write about them this way, because the term is no longer associated with age) are very honest in social media, in interviews, in conversations with consumers. They talk about what is important to them, but also to women in general. Sometimes this involves aspects related to the beauty market, sometimes it goes much further. This allows them to create a certain community - built on a strong foundation of close relationships. The brand is positively perceived by female customers because it is inclusive, democratic, joyful, very body-positive, but also mood-positive. Sisterhood, support and acceptance are central to the message.
In fact, to confirm this thesis we can only quote the creators of Be The Sky Girl;-)
Femininity is diversity
"We are beautiful because we are different.... Girls, we can be who we want and what we want! Wild, crazy, fearless and thirsty for adventure or calm, sensitive and looking for our place... Or both! You Dear Girls, and so do we. And whether we want to be Angels or Hellions, whether we are slim or curvy and whether we have a bigger or smaller collection of smiles and sorrows written in our wrinkles, the most important thing is that we always fly high and according to our own plan!"
Give Her Support
"We want to live in a world where we are supportive of each other because when women support each other, extraordinary things happen. When we support each other, we are able to fly even higher, take risks and manifest our femininity. It's certain that we won't go through life wearing other people's shoes, we won't look at it through someone else's eyes. The most important thing is that in this journey we should be sure that the successes of other women are not our failures. Blow in the wings of other women, because together we are strong, together we have the energy to make a difference and change the world."
You never walk alone
"We've believed in friendship forever! Sometimes when we meet someone, we feel they are our soulmate and that's how it was with us. Be The Sky Girl was born out of friendship and the desire to do something important and good together... We inspire each other in life and in business. Every day we learn from each other, we have common ideas, but at the same time we are very different. We support each other, we celebrate successes together, but we also wipe away our tears. Thanks to each other, every day we can discover new shades that are in us to paint more and more beautiful and colorful versions of ourselves."
Find your balance
"We love what we do and it gives us a lot of pleasure. It gives us energy to live and act. However, it's not true that when you do what you enjoy, you won't work a single day. That's why we strive for balance so much, we also value rest. Sometimes we just need to "return to the base" and have a total reset and detox, so we can come back with renewed energy and power to pursue our plans and dreams. Relaxation, being in the moment here and now, and communing with nature are our fuel, so that new and wonderful ideas for growth - our personal growth and our brand growth – could pop up in our heads."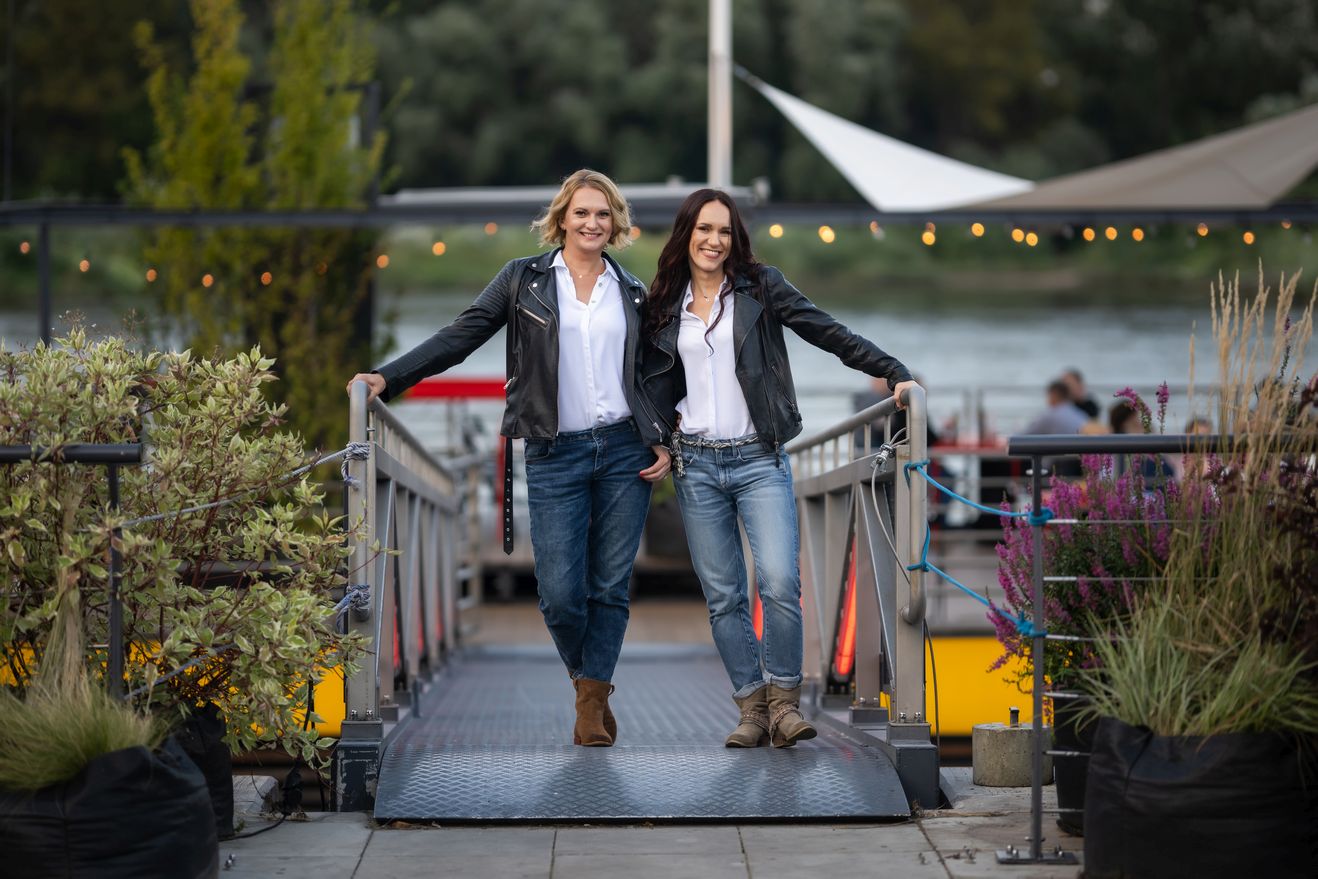 Jury Comment:
This is a brand that is extremely consistent and coherent in its #togetHER philosophy. In communication, it always finds space to invite other women, especially those who had the courage to reach for more. Instead of perfect models in the brand's photos, we see girls who have some passions and break stereotypes. The creators of BTSG also have good ideas for actions supporting preventive examinations, most often simply by setting a good example. They help organizations and foundations that work for women. They are also absolutely crazy about creating a cosmetic unicorn - but this perfection has its justification. It is not the pursuit of gigantic profits, but ambition and the desire to create outstanding cosmetics for their female consumers. So their motivation comes from pure love!
# GLOBAL